SkinCeuticals | Tripeptide-R Neck Repair 50ml
Regular price

Sale price

CHF 129.00
Tripeptide-R Neck Repair is a triple action anti-aging corrective treatment that effectively targets the early and advanced visible signs of aging in the skin of the neck and décolleté. It smooths horizontal neck wrinkles, corrects sagging skin and loss of firmness, redefines neck contours and reduces double chin.

Skin type: Dry, Normal, Oily, Combination, Mature
Need: Anti-aging care, Anti-wrinkle care

Did you know ?
From the age of 30, cell renewal slows down and is accompanied by a significant loss of collagen and elastin, particularly in the skin of the neck and décolleté, which quickly loses firmness. Thinner and lower in lipids than the skin of the face, the skin of the neck is also particularly vulnerable to external aggressions (UV rays, pollution, etc.). Its protective barrier being weakened, it is thus more sensitive to skin aging: deepening of wrinkles, sagging skin, appearance of double chin.

But age is not the only cause… Our lifestyles, which favor the excessive use of smartphones and tablets, accelerate the premature aging of the skin of the neck. With poor posture repeated on a daily basis (head tilted forward, eyes riveted on the screen), the horizontal folds become more hollow around the neck: this is the famous "wrinkle 2.0" or "smartphone wrinkle".

With its trio of high-efficiency active ingredients that combine 0.2% encapsulated pure retinol with slow and sustained release, reinforced by a 2.5% tripeptide concentrate and a 5% glaucine complex, Tripeptide Firming Cream -R Neck Repair is designed to specifically treat the sensitive neck and décolleté area. Formulated with an ultra-light moisturizing texture, this anti-aging treatment provides an immediate tightening effect and visibly corrects the early and/or advanced signs of aging of the skin of the neck and décolleté. This corrective technology, whose results have been clinically proven, reduces the appearance of multiple visible signs of aging including horizontal wrinkles, loss of firmness, wrinkled appearance of the skin or even a double chin. Formulated without alcohol and fragrance and perfectly suited for everyday use, Tripeptide-R Neck Repair is ideal as an adjunct to professional neck contouring treatments, such as cryolipolysis under the chin and skin tightening treatments.

Is this cream made for your skin?
Tripeptide-R Neck Repair is suitable for all skin types, except for the most sensitive skin. It is particularly recommended for mature skin and/or showing signs of aging (horizontal wrinkles, wrinkled and creased skin, loss of firmness and elasticity), dehydration or hyperpigmentation.

What are the visible results on your skin?
Tripeptide-R Neck Repair has been clinically proven to visibly improve the signs of aging in neck skin: it reduces the appearance of horizontal wrinkles (-16%), firms the skin (+16%) and visibly diminishes the appearance of wrinkled appearance of the skin (- 27%).
USAGE TIPS
Every other evening, apply 1 to 2 pressures by massaging in an upward movement from the neckline to the chin. After 1 week, use every evening then increase to 2 daily uses depending on your skin's tolerance or the advice of a professional.

Retinol can increase your skin's photosensitivity. When using this product, always apply broad-spectrum, high-protection sunscreen in the morning. Do not use it in combination with other products containing retinol.

Share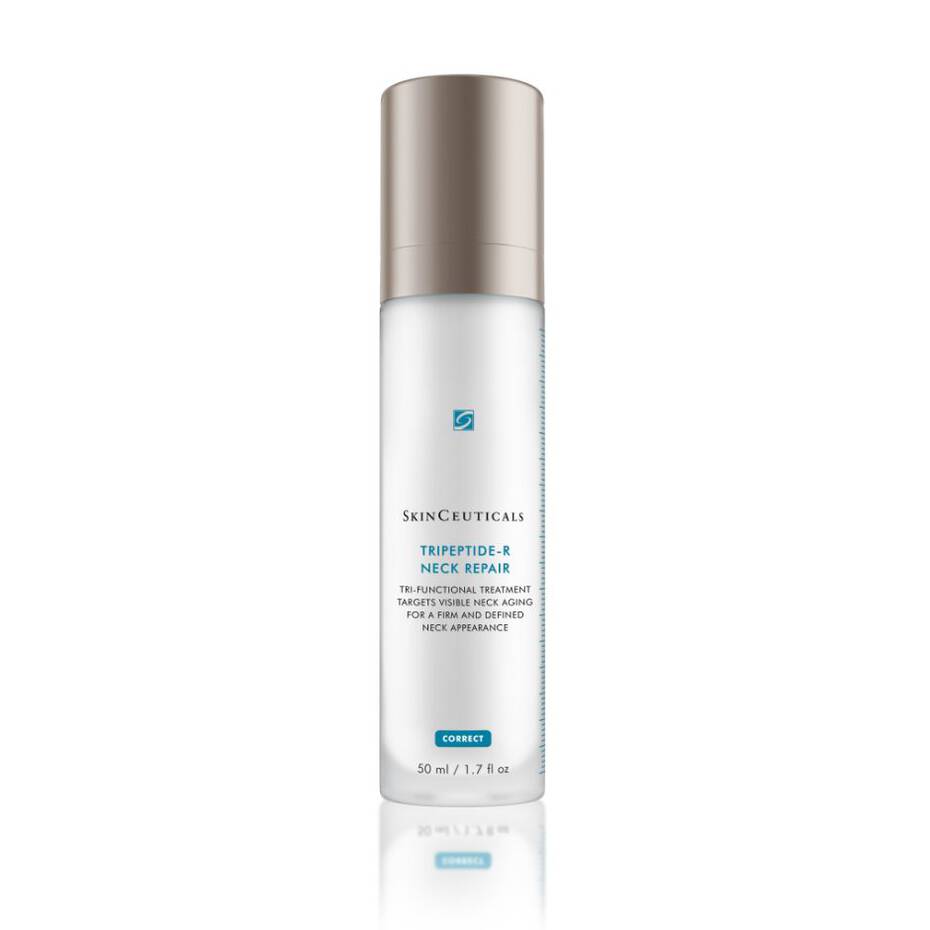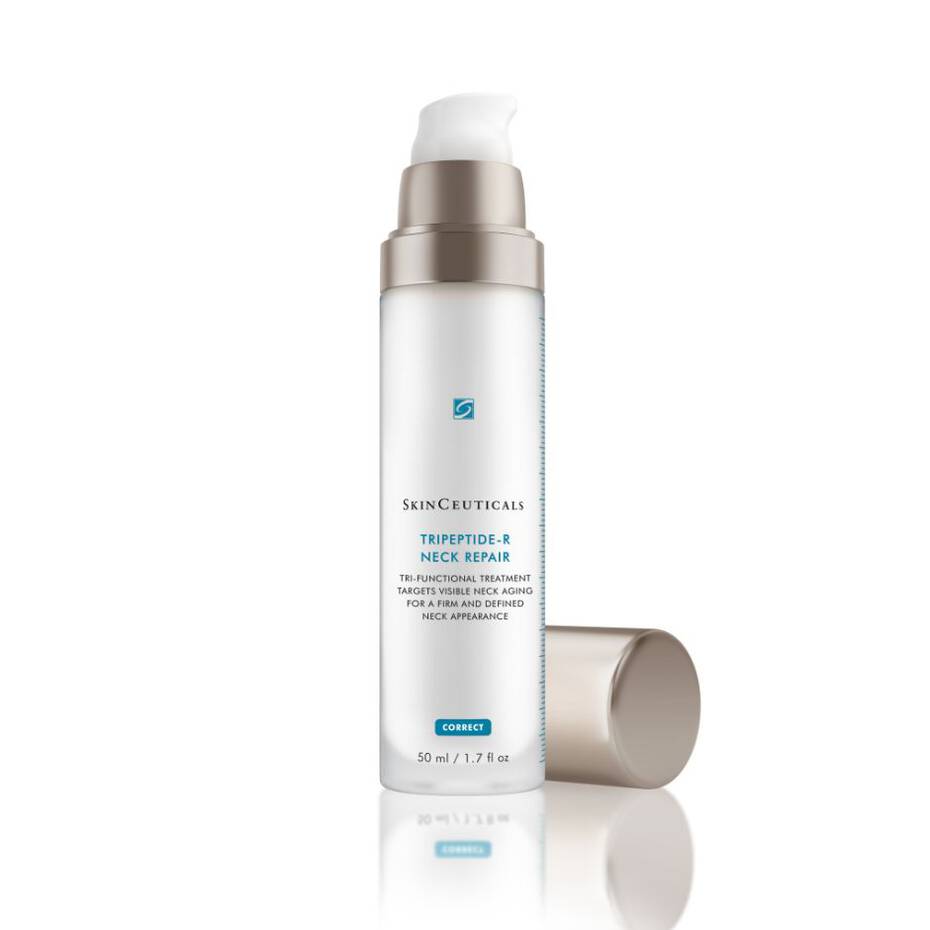 100% SECURE PAYMENT

We accept credit cards,
debit cards, TWINT and PayPal

MULTIPLE SAMPLES

Samples included
with each order

FREE DELIVERY FROM 50.-

Delivery throughout Switzerland,
free from 50CHF