SkinCeuticals | Advanced Brightening UV Defense Sunscreen 40ml
Regular price

Sale price

CHF 54.00
Advanced Brightening UV Defense SPF50 is a daily broad-spectrum anti UVA/UVB photoprotection. It acts on pigment spots and helps prevent photoaging and hyperpigmentation. Its ultra-light fluid texture ensures optimal hydration. Suitable for all types of skin.

Skin type: Dry, Normal, Oily, Combination
Need: Photoprotection

Studies have shown that 90% of skin damage is caused by UV radiation.

Your skin is exposed to UV rays on a daily basis throughout the year. Regular exposure to UVA/UVB rays slows cell renewal and reduces the production of collagen and elastin. This promotes the acceleration of skin aging which is manifested by the appearance of wrinkles and fine lines, spots and a loss of firmness.

Summer and winter, it is therefore essential to apply daily sun protection to preserve the health of your skin by protecting it from UV rays.

Advanced Brightening UV Defense SPF50 is a daily sunscreen that provides broad spectrum protection. The UV DEFENSE filtering complex, a combination of organic and mineral filters, protects the skin from UVA/UVB rays. It is combined with an exclusive complex of anti-dark spot active ingredients, which diminishes the appearance of pigment spots, brightens the complexion and prevents hyperpigmentation linked to UV radiation.

This brightening and anti-dark spot sun protection is designed for all skin types, even sensitive. Its ultra-light, non-comedogenic and fragrance-free fluid texture instantly penetrates the skin, with no greasy effect or white marks. The presence of mica makes your complexion brighter.

USAGE TIPS
Apply before sun exposure. Renew the application frequently and generously to maintain protection, especially after swimming, in case of sweating or after drying the skin. Protect yourself from the sun: exposure to the sun increases the risk of skin cancer and premature skin aging. To reduce these risks, it is advisable to regularly use sun protection with a broad-spectrum SPF value of 15 or more, as well as to adopt several protective reflexes such as:

- Limit sun exposure from 10 a.m. to 2 p.m.
- Wear long-sleeved tops, pants, hats and sunglasses
- For children under six months, consult a physician before use

Share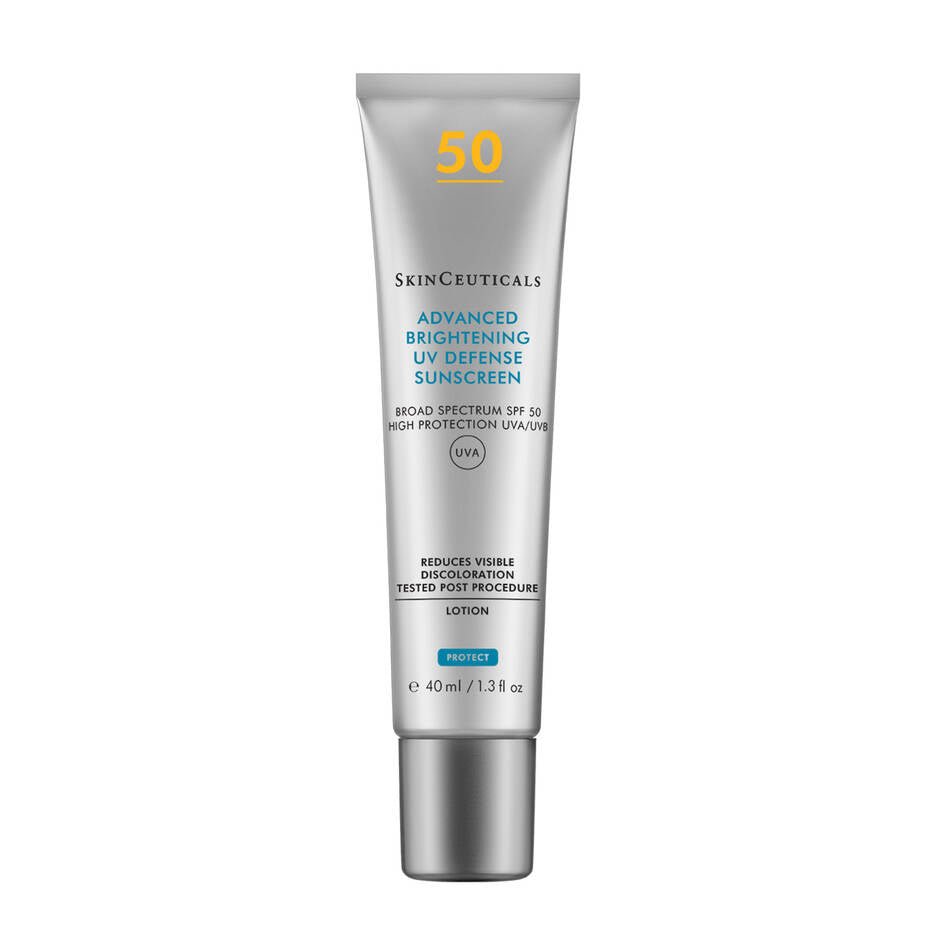 100% SECURE PAYMENT

We accept credit cards,
debit cards, TWINT and PayPal

MULTIPLE SAMPLES

Samples included
with each order

FREE DELIVERY FROM 50.-

Delivery throughout Switzerland,
free from 50CHF