SkinCeuticals | Serum 10 30ml
Regular price

Sale price

CHF 109.00
Serum 10 is an antioxidant serum containing 10% pure vitamin C and 0.2% ferulic acid. It prevents skin aging by protecting the skin from environmental aggressions and reduces the appearance of fine lines and wrinkles. Suitable for all skin types prone to sensitivity.

Skin type: Normal, Sensitive
Need: Sensitive skin care

Your skin is subject to external aggressions on a daily basis (UV rays, pollution, blue light from screens, etc.) which are aggravated by certain factors linked to your lifestyle (stress, tobacco, diet that is too rich or not varied, etc.). These aggressions lead to the formation of free radicals which oxidize the cells of your skin and accentuate its premature aging. Wrinkles, fine lines and dark spots appear, the skin loses its firmness and radiance.

Throughout the year, it is essential to apply an antioxidant serum that fights against the formation and multiplication of free radicals and helps keep skin toned and radiant.

Serum 10 is an antioxidant anti-wrinkle serum ideal for people with sensitive skin or those wanting to use a vitamin C serum for the first time. Its short formulation is clinically proven for optimal penetration into the skin, while minimizing the risk of reaction.

It incorporates 10% pure vitamin C and 0.2% ferulic acid which act deep in the skin to neutralize free radicals and help prevent free radical damage to the skin (wrinkles, loss of firmness, etc.). Applied daily in the morning after cleansing your skin, Serum 10 reduces the appearance and improves the appearance of fine lines and wrinkles, smoothes features and restores radiance to the complexion. Its aqueous texture is instantly absorbed, allowing you to apply your other skincare products without delay.

Its anti-radical action is present in the skin for 72 hours. You can also use this antioxidant serum before and after your aesthetic medicine procedure.

For optimal defense against environmental aggressors, we recommend applying sun protection after your vitamin C serum, anti-aging cream or moisturizing serum.

Formulated without paraben, alcohol, dye, fragrance, gluten and silicone.
USAGE TIPS
Every morning after cleansing, apply 4 to 5 drops to the previously dried face, neck and décolleté. Vitamin C skincare naturally darkens after opening due to exposure to air and light. Color changes do not affect the effectiveness of the product.

Share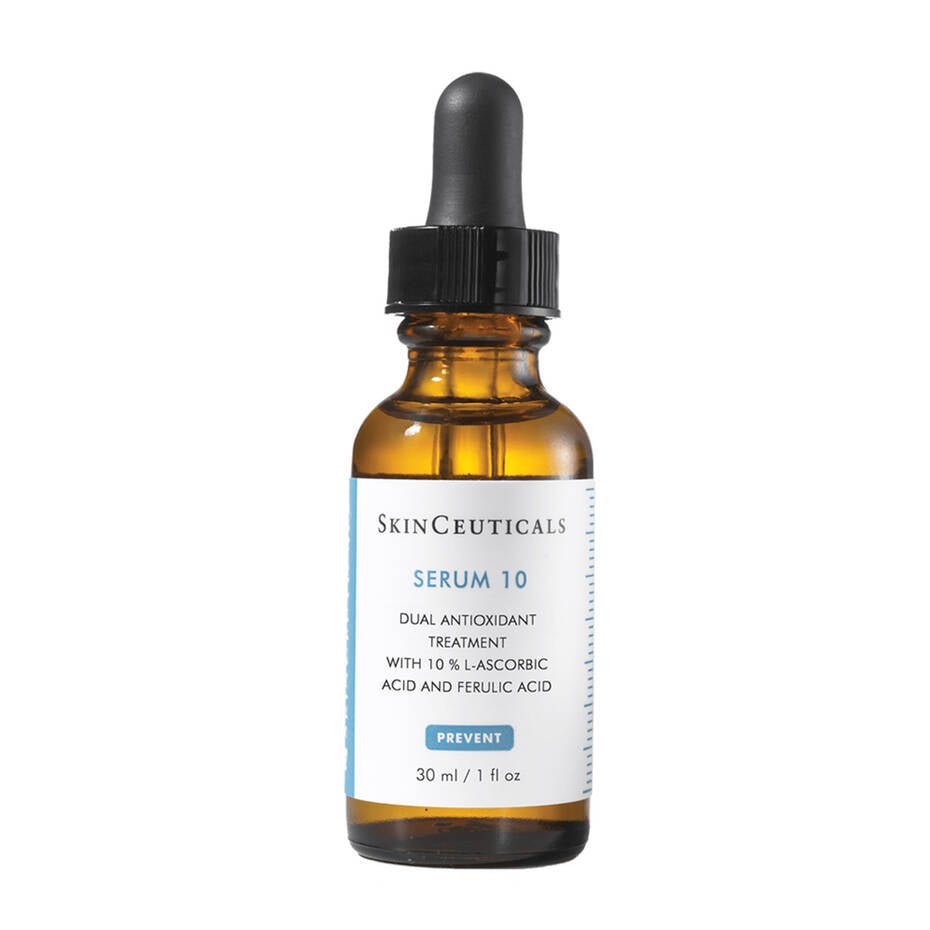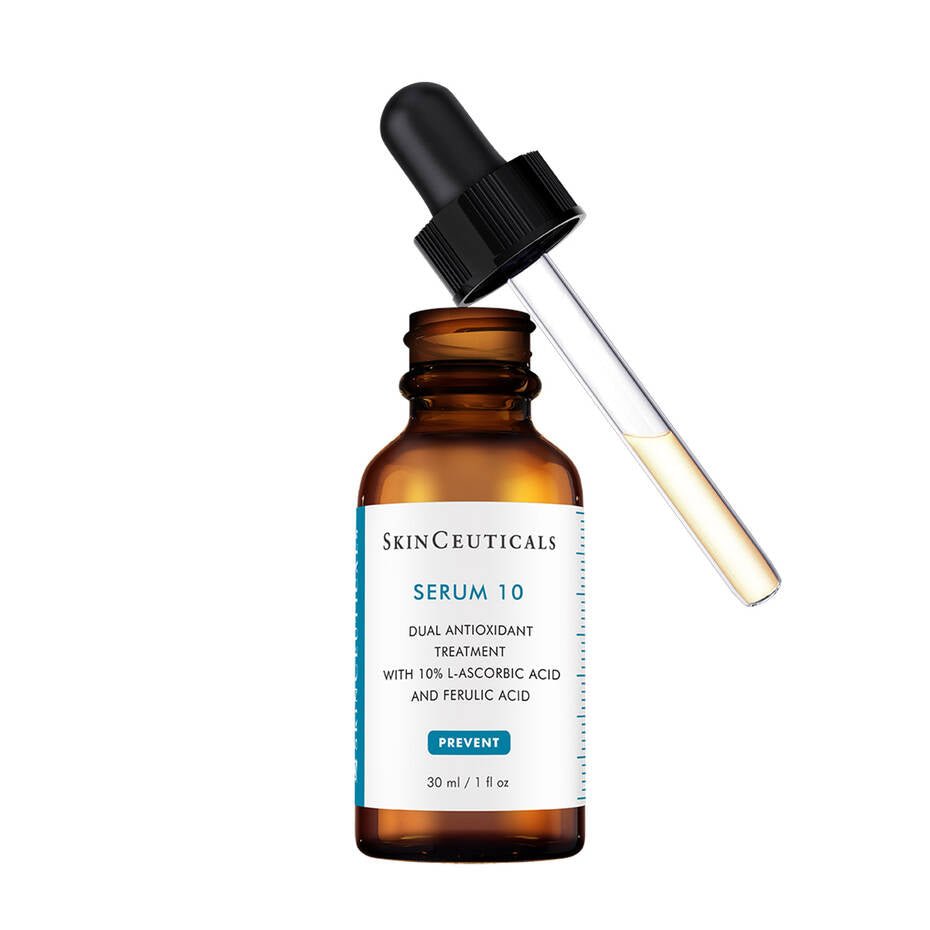 100% SECURE PAYMENT

We accept credit cards,
debit cards, TWINT and PayPal

MULTIPLE SAMPLES

Samples included
with each order

FREE DELIVERY FROM 50.-

Delivery throughout Switzerland,
free from 50CHF