Nescens | Zombie Cell Clearing Serum - Face 30ml
Regular price

Sale price

CHF 395.00
Nescens creates the first serum to eliminate "zombie cells", accelerating aging, which applies in cosmeceuticals new "senolytic" active ingredients already recognized for their effectiveness in the medical field. These active ingredients promote the elimination of "zombie" cells, without affecting healthy cells.

In 4 weeks: -31% redness, +12% elasticity and +6.6% increase in epidermis density. (Clinical study results)
Targeted issues
Overall skin aging, redness, loss of density and elasticity.

Cosmeceutical benefits
In young tissues, senescent cells self-destruct by activating a cell suicide program.

Advancing age and/or exposure to numerous oxidative stresses (UV, pollution, etc.) leads to a progressive accumulation of senescent cells.
These cells have lost the ability to renew themselves, to regenerate tissues but also to die, hence their name "zombie cells".
They begin to secrete inflammatory and pro-aging factors that contaminate neighboring cells and cause their senescence.
The presence of these "zombie cells" amplifies the process of skin aging (reduction in skin thickness, presence of wrinkles, loss of density and elasticity, etc.).
Nescens has developed a high-tech formula concentrating "senolytic" active ingredients, targeting senescent cells, to regenerate and rejuvenate tissues.

Results of the clinical study*
In just 4 weeks, the results obtained are significant:
Reduction of redness: - 31% > The reduction of redness demonstrates that the inflammatory process, which accelerates aging, is defused.
Increase in elasticity: + 12% Increase in dermis + epidermis density: + 6.6% > The increase in elasticity and dermis/epidermis density proves that collagen synthesis is boosted, for rejuvenated skin on the skin. inside.

*In vivo test - 4 weeks - 31 volunteers, aged 40 to 70.

71% of respondents find that the product...

Improves and refines the texture of the skin,
Restores the skin's elasticity,
Helps skin feel rejuvenated and energized. 75%
Makes the skin more beautiful,
Significantly improves the elasticity of the skin,
Gives the skin a healthy glow and a radiant appearance,
Offers an intense caring sensation and a velvety finish. 79%
Gives the skin a fresher appearance. 82%
Leaves skin feeling soft and smooth for a long time.
*Self-assessment - 4 weeks - 28 volunteers, aged 40 to 70.

Nescens cosmeceutical device
As part of the Nescens cosmeceutical device, apply the Zombie Cell Eliminator Serum, morning and evening, to reduce the number of senescent cells and thus contribute to tissue rejuvenation.

Continue with the application of corrective care day or night.
using advice
After cleansing and drying the face and neck, apply 4 drops all over the face and neck by applying pressure then smoothing movements, avoiding the eye area.
Finish with light tapping to promote penetration.
30ml
Share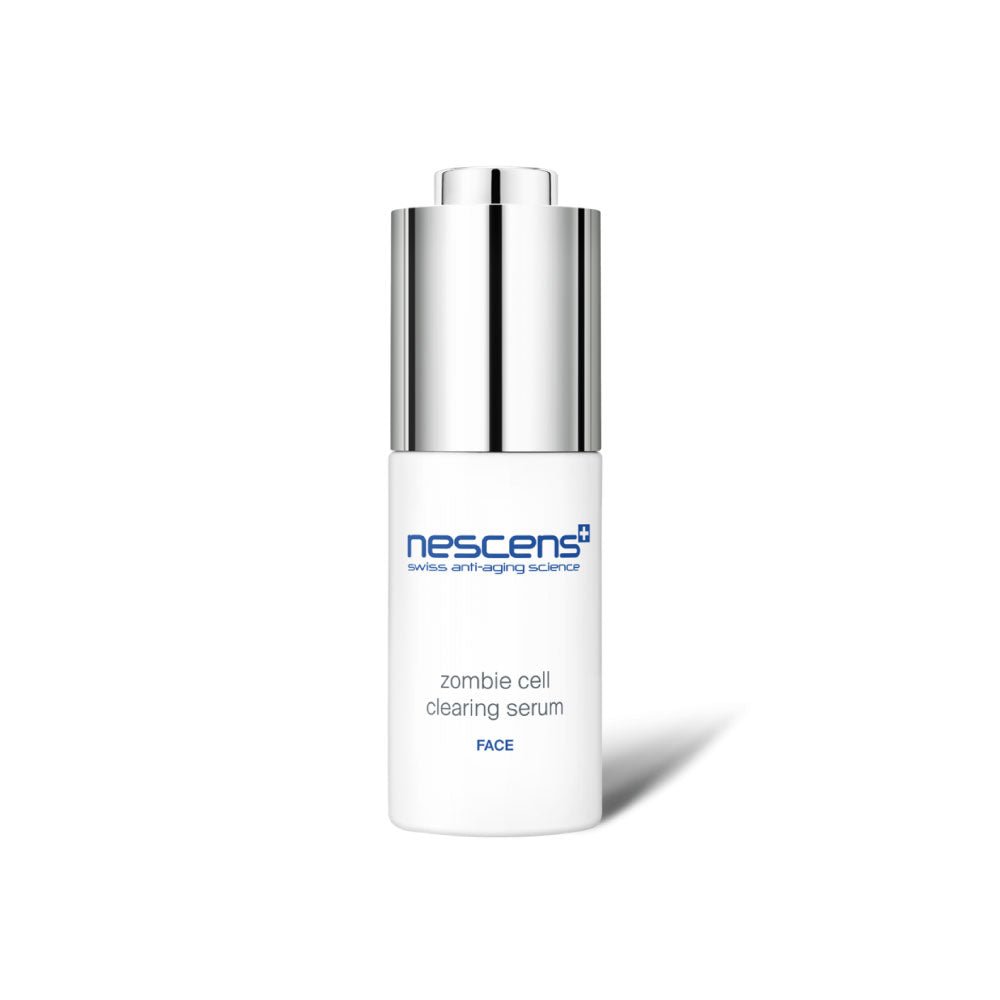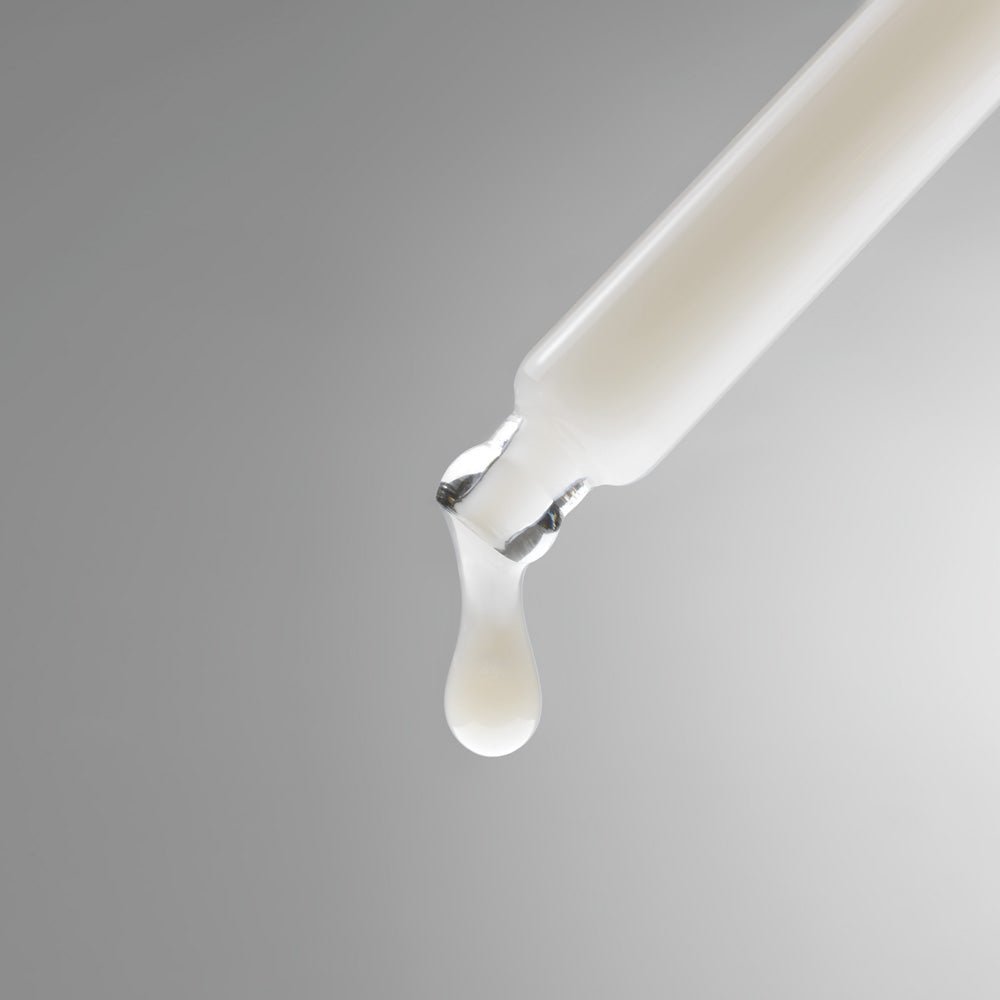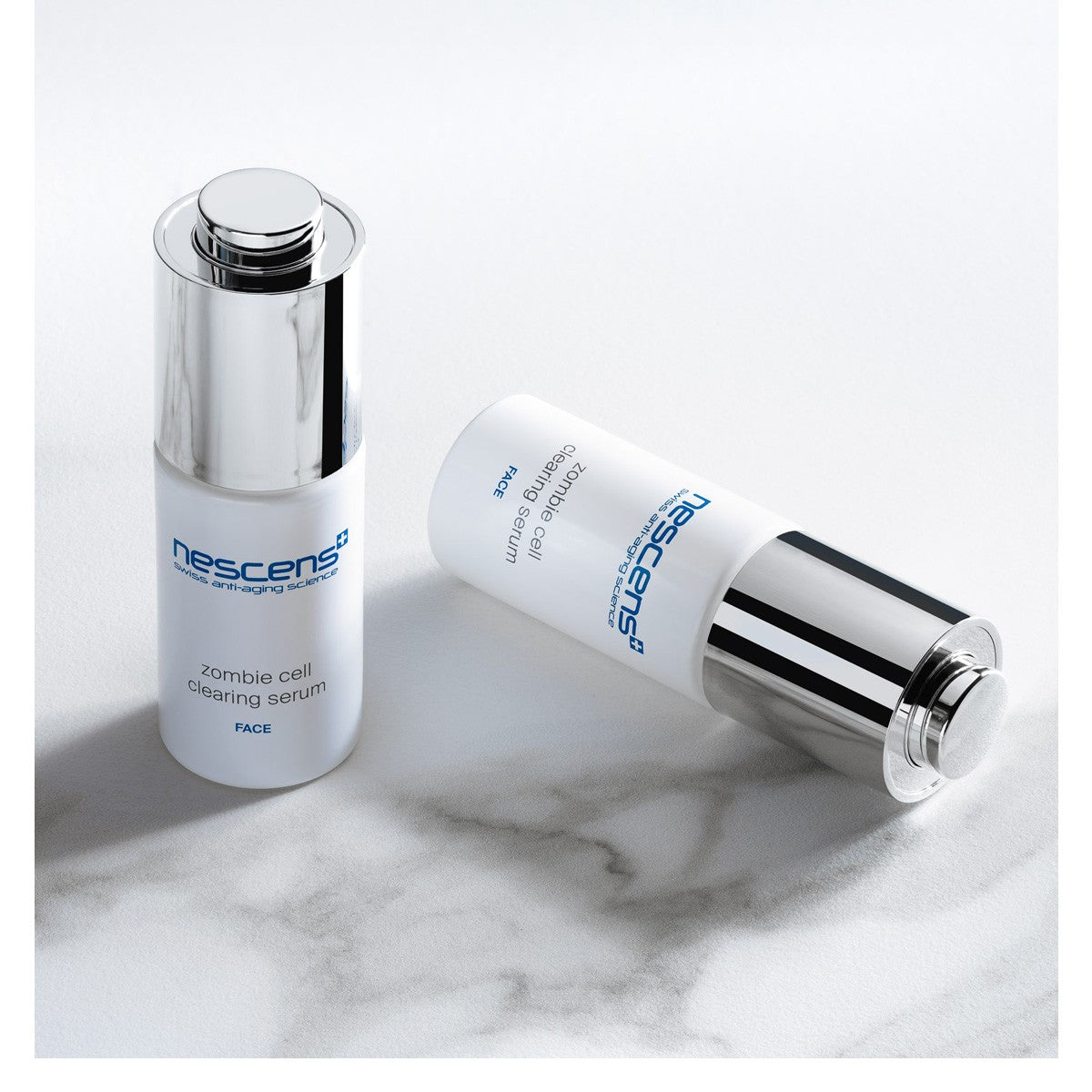 100% SECURE PAYMENT

We accept credit cards,
debit cards, TWINT and PayPal

MULTIPLE SAMPLES

Samples included
with each order

FREE DELIVERY FROM 50.-

Delivery throughout Switzerland,
free from 50CHF